What is Pilates?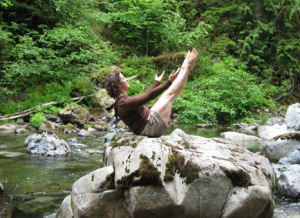 Pilates is a system of exercise that integrates breath and movement to promote a strong, balanced and joyful body, mind and spirit. You might practice Pilates in a studio with an instructor or at home as Joseph Pilates, the man who developed his method over a hundred years ago, hoped. You might utilize spring resistance equipment and props to give you assistance to go deeper into the work and to add resistance to build muscle tone or you might use only your body weight on the mat (which, when done properly can be even more challenging). Pilates, in my opinion, should also be a part of everyday life – to help you bring awareness and focus into how you use your body in everything you do, undoing the ill effects of our modern lifestyle. A consistent Pilates practice will help you achieve your goals for free movement, better alignment, flexibility and strength.
Interested in learning more? Explore our foundational exercises and blog to find out how Pilates can change your life.
Meet Kristen!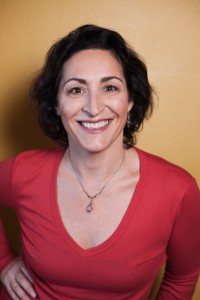 I've always had a compulsive need to straighten things, from the paper clips on my desk to my feet in alignment with the tiles I'm standing on. I used to think of it as an unhealthy obsession until I found that as a Pilates teacher I could utilize all of my straightening skills and help my students get out of pain with better positioning of their bones, so now I happily use my gifts for good. I love my job, I'm fascinated with the way the human body moves. I love figuring out a student's postural patterns and compensation strategies and guiding them to more awareness and control. It continues to amaze me how quickly they feel better, how deep the work can go and how feeling better impacts everything about our lives. I see transformations daily!
It is astounding how little most people know about the way their body works, how it should move for maximum comfort and stability. In our culture we spend more time in our heads than in our bodies, and our bodies suffer. A bit of attention through simple releases and small moments of alignment and strengthening in our daily lives can improve movement and keep our bodies humming. I started Pilates Home Practice to bring the beauty of functional application of the Pilates Method to a greater audience. Everyone should feel joy and freedom in their body.
I'm a Mom and a wife and prior to becoming a Pilates teacher I was an actor in musical theatre and voice-over. My mission is to help us experience as much joy in our daily lives as possible, and feeling great in my body helps me achieve that! I'd like to show you how, too.
Pilates and Movement Credentials
Kristen began her study of Pilates in 1993 to alleviate chronic pain from two car accidents. She trained in the PhysicalMind Method before attending the Pilates Teacher Training Intensive at the San Francisco Ellie Herman Studios in 2000. She owned Resilience Pilates Studio for four years before joining forces with Chantill Lopez to create Pilates Collective in 2006.
Kristen studied with four of the five first-generation Pilates teachers who were taught directly by Joseph and Clara Pilates, only two of whom are still living.
With her education in classical and contemporary Pilates as well as related movement modalities, Kristen creates an individualized program to address the specific needs of each of her students. She is especially excited about integrating the Pilates work into everyday movements such as walking and daily tasks like driving, housecleaning and gardening.
Kristen is the co-founder and owner of Pilates Collective on the plaza in the idyllic town of Sebastopol, California and Pilates Home Practice online.
Ellie Herman Studios Full Pilates Equipment Certification 2002
Pilates for Rehabilitation – Lizz Roman 2003
Walkilates – Ellie Herman/Nancy Myers 2005
TheraPilates for Osteoporosis – Sheri Betz 2008
Pilates for Golf – Sarah Christensen 2008
Balanced Body Faculty trainer since 2009.
Walk Yourself Well – Sherri Brourman 2010
Pilates Method Alliance Certified Pilates Teacher 2011
CoreAlign Master Instructor – Jonathan Hoffman/Nora St. John 2013
Bodhi Suspension System – Joy Puleo 2015
Fascial Dissection and Movement – Thomas Myers/Elizabeth Larkam 2015
Kristen's background is in performing and directing musical theatre and in voiceover. She is the creator of the Dynamic Presence curriculum developed to help movement teachers enhance their ability to confidently use their voice and body to train individual students and large groups. Her courses are now available through http://www.pilateshomepractice.com; Pilates for your Life, the integration of Pilates principles and movements into everyday activities to create better mobility, stability and strength. Pilates Posture Lab, a six week program which guides you through your own body from tip of the toes to crown of the head introduces you to the AAAH! Method (awareness, alignment, application, health). Pilates Walking Workshop, a six week program that takes the components of walking and explores Pilates exercises to optimize the body's efficiency for easeful walking.
It is my personal goal to bring my favorite quote of Joe's to life by guiding my students toward 'naturally, easily, and satisfactorily performing our many and varied daily tasks with spontaneous zest and pleasure.' What better way to live than with spontaneous zest and pleasure?!!                        
~Kristen Iuppenlatz Grech