21 DAY HAPPY BODY RESET!
Feel great every day as you integrate healthy movement and bite-sized Pilates exercises into your daily activities.
Free online program started February 5th, 2018 but you can join anytime!
Want the second half of your life
to be active, pain-free and fun?
Skip the sweaty gym and endless reps of mind
numbing exercise, incorporate better movement into
the things you're already doing instead.
Who says you can't tone your abs while you do the dishes,
strengthen your knees as you pull weeds in your garden
or lengthen your spine on a long drive?
Imagine stretching and stabilizing your back as your write an email,
relaxing your hips while you walk the dog and
perfecting your balance as you walk upstairs.
Step back into your body with joy and move with ease like you did
when you were a kid by applying moments of awareness and bite
sized Pilates exercises to your day.
Feel good again by integrating the 
balance, flexibility and strength
of Pilates into your everyday movements.
I'm Kristen Iuppenlatz Grech.
Getting out of chronic pain after a lifetime of poor postural habits and old injuries took me years of study and application.
Now, as a Pilates teacher and functional movement specialist, I take my students on the fast track to feeling good again and I can do the same for you.
 When I finally took the work I was doing in the Pilates studio and applied it to the movements of my everyday life; the overall tension, back and neck spasms, creaky knees, sore feet and nervy pain that was making me feel old and grumpy disappeared.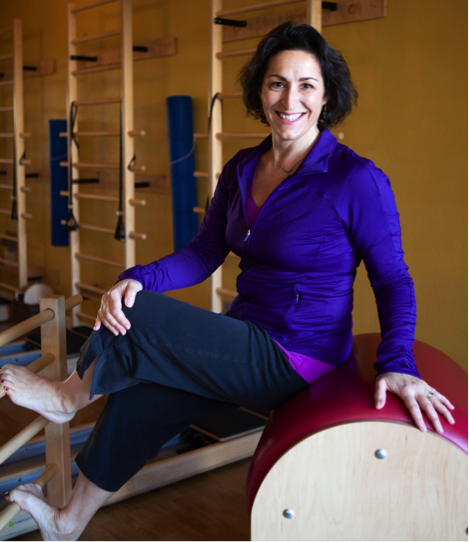 You'll be amazed at how
subtle shifts and simple exercises
make a powerful impact.
You don't need a fancy studio or expensive equipment to:
build deep core strength, develop better balance
and create stability you can count on.
You'll feel better than ever as you drive your car,
sit at your desk or cook a meal!
It's the kind of multitasking
that actually works
and it's easier than you think.
Click below to get started.
Join a free challenge or enroll in a course today!
Apply Pilates principles to your daily life; at your desk or in the kitchen, in the car or the garden, and on the stairs, everywhere!  Move with ease as you enjoy the strength, flexibility and balance of Pilates in everything you do.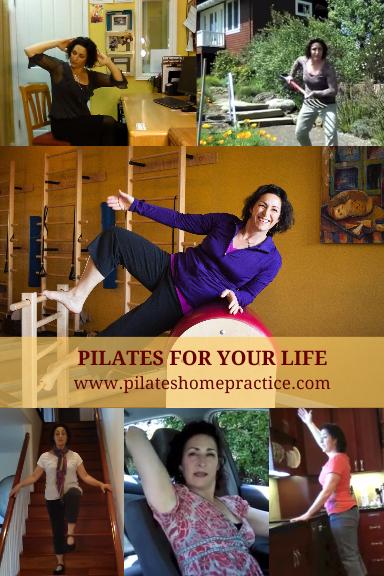 Feel better fast, improve your posture in 6 simple steps.